"We have been using Twin City Glass for all our glass needs for as long as we can remember. Their materials and workmanship are the best around. And even more amazing is their customer service and the fact that they always stand behind their work. Twin City Glass has always been an awesome company to do business with and we will always highly recommend them and refer them to everyone."
Renee and Frankie Edgar, Toms River, NJ
"Frankie Dolce is a master of his trade! I hired him to install a new glass shower enclosure for our master bath and I couldn't have been more pleased. Frankie is a professional whose passion for his work comes across when you meet him. He is honest, cares about the quality of his work and pays attention to detail... a real professional. I recommend him highly to friends and would use him again without hesitation."
Pat Kuchon, Seaside Park, NJ
About Twin City Glass by Design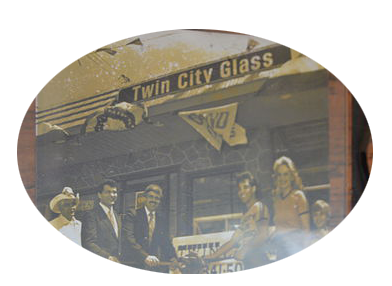 Frank Dolce is the president of Twin City Glass. He is a second generation glazier who started working in the glass business as a teenager. He grew up in Toms River and is a Toms River East graduate.
The only time Frank wasn't working in the glass industry was when he was serving in the Air Force. He spent six years traveling the country and abroad-- particularly in Qatar for a long stint.
Read more...